INDULGE RIGHT

9 out of 10 people who ordered, loved it.

FEEL RIGHT

support your body without spiking insulin.

DO RIGHT

every purchase supports hungry families.

INVEST RIGHT

in your health, and support a local family business.

WE'LL MAKE IT RIGHT

if you don't love our products, you have the right to ask for a refund.
Create new memories
Pass on traditions
Upgrade your old recipes
Stay happy and healthy
We did all the work for you!
Dr. Mikell Parsons, DC, CCN, DACBN, DACNB
Natural Path Health Center of Fresno
Susan Volkamer, RD
Founder of Healthy Digz
Dr. Anna Cabeca
Certified OB-GYN | The Girlfriend Doctor  
"Your product exceeded my expectations on flavor, keep up the great work, very excited for new products you have coming. This is a great business and the owner is amazing, he puts his heart into his products and it shows by quality. I am sold, if you haven't tried your missing out on a plant-based caramel that actually tastes like caramel."
"This is the best caramel sauce I've ever tasted. You can't tell it's keto at all so no flavors are missed. Two thumbs up!"
"I've struggled to stay off the sweets so I could maintain a healthy weight. It was so hard until I started using Indulge Right®. I've lost 10 pounds and I never feel deprived."
"Excellent product! Must try! This product is one of the best in the market place that can ever exists. My entire family and friends truly enjoyed it and are ready to order more. Great job chef V."
"As someone with many food sensitivities, I am always looking for better alternatives to make my favorite foods. Indulge Right makes yummy sauces and baking flour alternatives that I can feel good about using for myself and my family. I absolutely loved the dairy-free chocolate sauce. A better-for-you chocolate spread and sauce for all my favorite desserts!"
"Indulge Right® allows me to keep eating all the sweets I want without the guilt."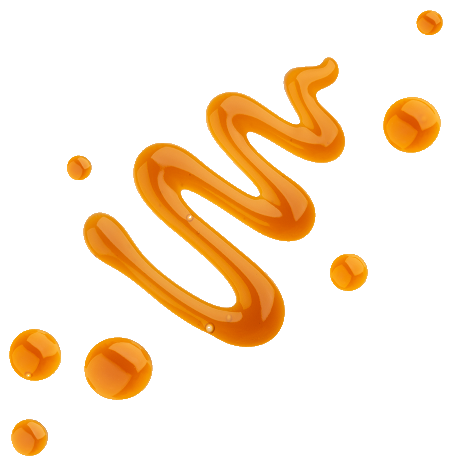 Don't change your habits – change your food company.
Indulge Right® replaces sugars, chemicals, additives, food colors, and artificial flavors with an all-natural, plant-based sweetener developed in a chef's kitchen. Enjoy no aftertastes, cooling effects, or lingering bitterness!
High in prebiotic fibers, unlike any other "sugar-free" product.
Our sweetener can replace sugar in most applications, from baking to candy making, binding to caramelizing.
Low Glycemic Index food reduces insulin surge.
Prevents tooth decay, and metabolic diseases caused by sugar.
Slower absorption, and a fuller feeling that aids in weight control.
Indulge Right
®
Vanilla Bean Caramel Sauce


The Chef Behind Indulge Right

®
Isn't It Time You Eat Right?
By keeping things sweet, tasty, and completely nutritious with Indulge Right®, you don't have to worry about negatively impacting your health. You can be in the driver's seat and make all the right choices for you and your family while still enjoying the foods you you all love. Created by professional chef Varouj – in a kitchen, not a laboratory, Indulge Right
®
gives you healthy choices that are sweet and delicious. So you can indulge, without guilt.
Treating Yourself Never Felt So Right
Not only do you get to treat yourself with amazing guilt-free products while managing your weight and diabetes, but we will also donate a portion of all sales to various local and national organizations supporting children and women in need AND up to 10 meals with every jar sold.
Ingredients you can recognize.
We're on a mission to end the obesity pandemic caused by sugar that leads to diabetes, and other food-related illnesses – by creating great tasting, honest, guilt-free food choices. You have the power to make informed choices and support your family's greater health.